These 1911 Grips are engraved with the Boondock Saints' "Veritas Aequitas" in a circle around an inlaid Penny! The grips are heavily sand blasted, leaving a nice texture over the entire grip.
Size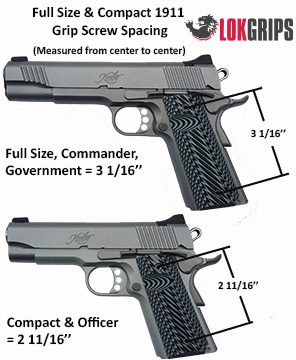 Full Size or Compact 1911 Grips?
Thickness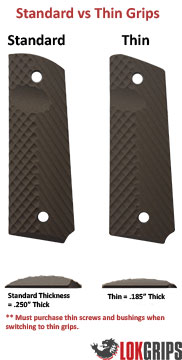 Choosing Grip Thickness
Bottom Cut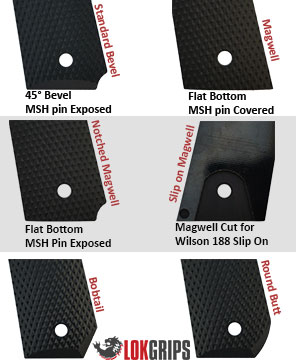 Choosing the Bottom Cut
Ambi Safety Cut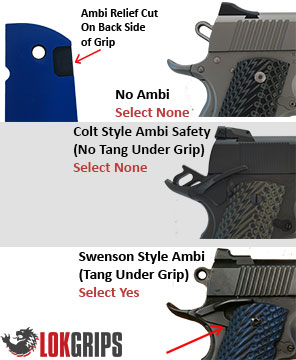 Chosing Ambi Safety Option
Thumb Relief (By Mag Release)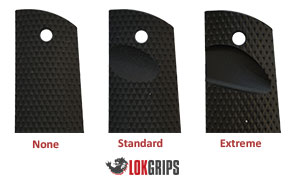 Thumb Relief Options
G10 Material
Our grips are made from Phenolic G10. G10 is only 1/2 the weight of aluminum but nearly as strong with a grippier texture. G10 won't crack or shatter, like the cheaper polymer and acrylic grips are known to do. The color is dyed into the material, so scratches aren't an issue. G10 grips will last a life time under normal use.