* LINERS NOT INCLUDED *
Adding a liner really pulls it all together! See liners HERE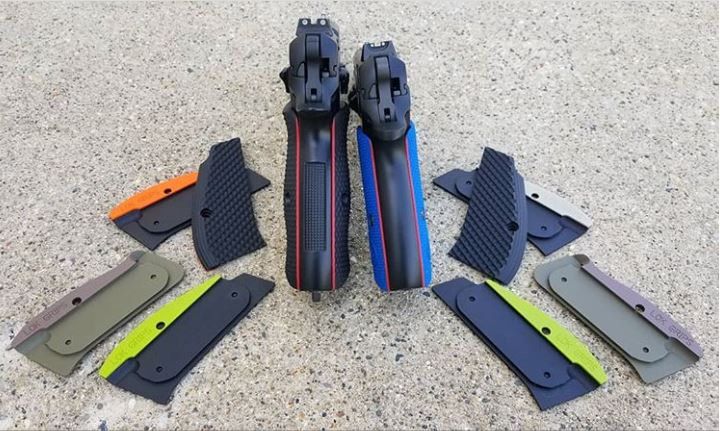 We've added the "Veritas Aequitas" crosses to make these grips stand out!
The checkering on these grips provides a surprising amount of grip and actually feels similar to a sand paper grip. They come with a set of screws. Due to variations from gun to gun, some fitting may be required for a perfect fit on these grips.
Fits Tanfoglio Stock 2 & Stock 3
The grip screw location was moved on some models. Click here to find out if our grips fit your Tanfoglio! (SEE PHOTO)
G10 Material
Our grips are made from Phenolic G10. G10 is only 1/2 the weight of aluminum but nearly as strong with a grippier texture. G10 won't crack or shatter, like the cheaper polymer and acrylic grips are known to do. The color is dyed into the material, so scratches aren't an issue. G10 grips will last a life time under normal use.